Erratum to: Early evolution of the biotin-dependent carboxylase family
BMC Evolutionary Biology
2012
12:117
Received: 2 May 2012
Accepted: 11 May 2012
Published: 20 July 2012
After publication of our work [
1
], we noticed several major mistakes in the figure images provided for final publication:although the main text and the legends are correct, Figure three (Figure
1
)has been replaced by an image present in the Addition file 1 and Figure four (Figure
2
), Figure five (Figure
3
) and Figure six (Figure
4
) are displaced with regard to their correct numbers and legends. Please, accept ourapologies and refer to the correct corresponding Figure three (Figure
1
),Figure four (Figure
2
), Figure five (Figure
3
) andFigure six (Figure
4
) that we provide in this erratum. Legends are the same asin the original article.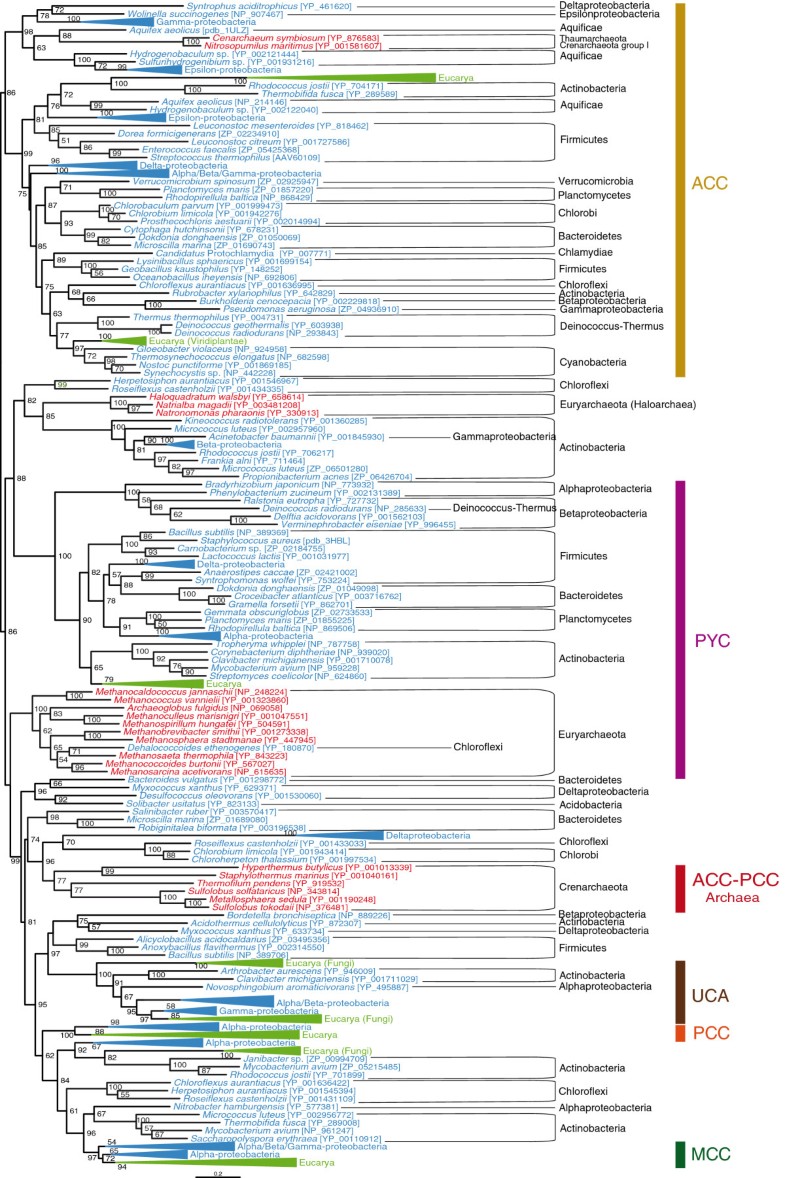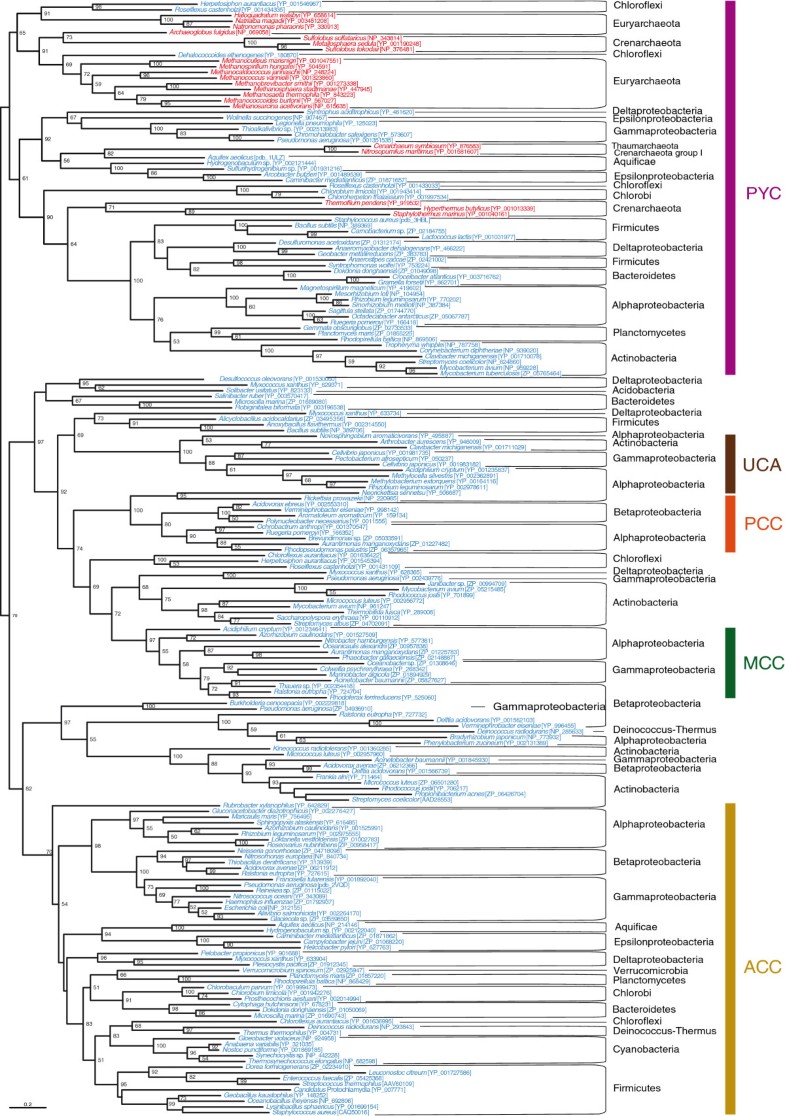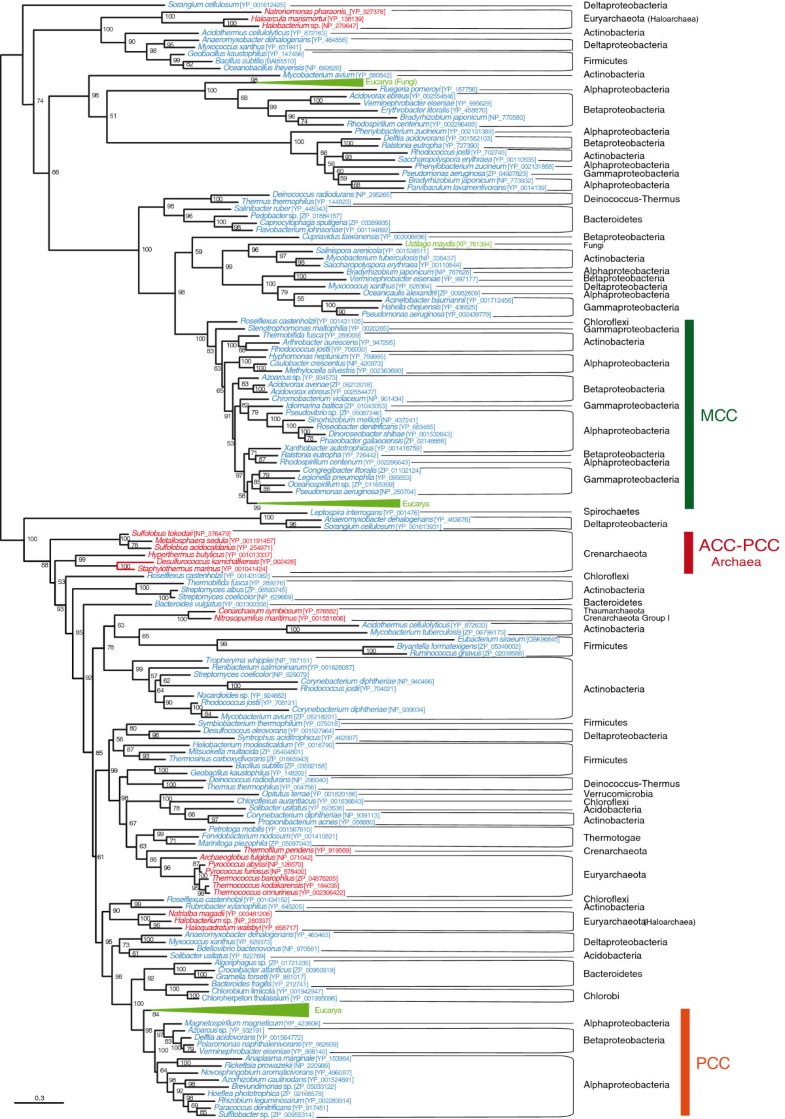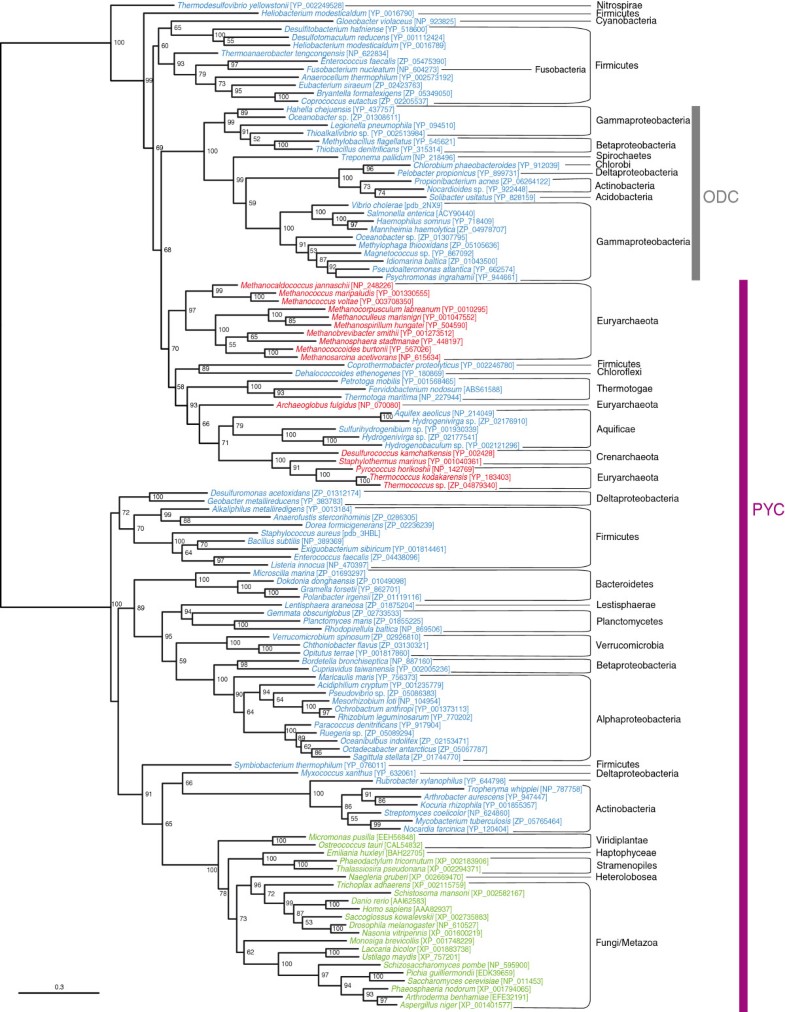 (1)
Unité d'Ecologie, Systématique et Evolution, UMR CNRS 8079, Univ. Paris-Sud, Paris-Sud, Orsay, Cedex 91405, France
© Lombard and Moreira; licensee BioMed Central Ltd. 2012
This article is published under license to BioMed Central Ltd. This is an Open Access article distributed under the terms of the Creative Commons AttributionLicense ( http://creativecommons.org/licenses/by/2.0), which permits unrestricted use,distribution, and reproduction in any medium, provided the original work is properly cited.