Erratum to: GPR50 is the mammalian ortholog of Mel1c: Evidence of rapid evolution in mammals
BMC Evolutionary Biology
2012
12:28
Received: 12 January 2012
Accepted: 7 March 2012
Published: 7 March 2012
The core of the text as well as the legends remain the same as in our article [
1
] since the changes provided here do not change any of the outcomes of the former study including the results and our related conclusions. However, new figure files are provided since some arrows and stars have been previously misplaced in figures three A (figure
1
) and four (figure
2
), and the former figure six (figure
3
) showed the GPR50 mouse sequence instead of the human sequence as stated in the legend [
1
].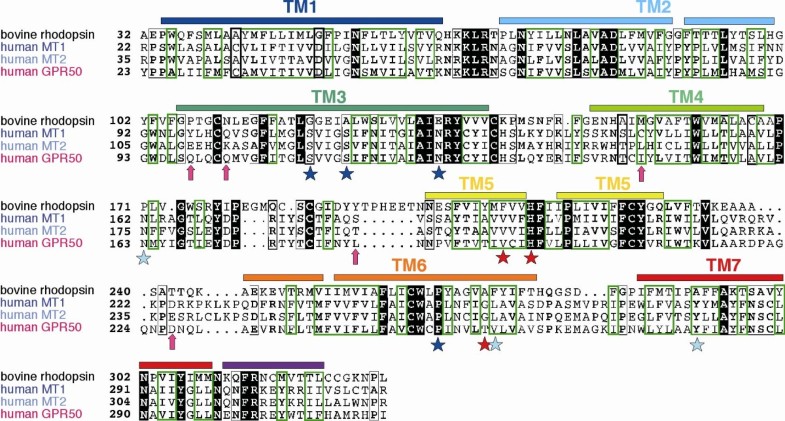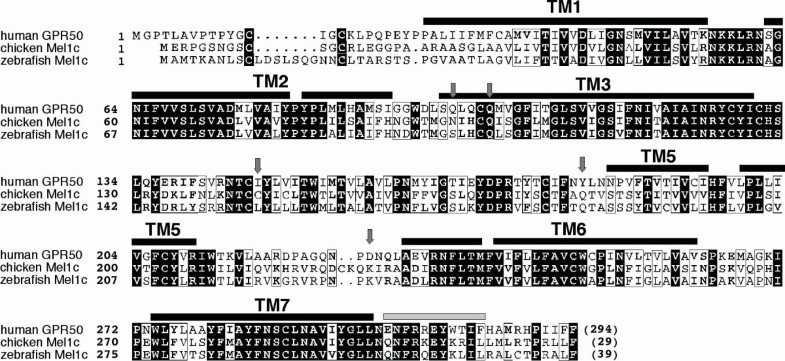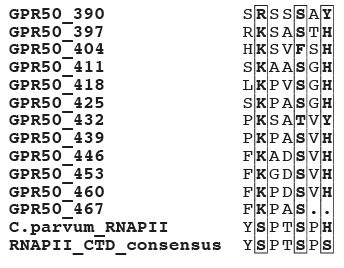 (1)
Physiologie de la Reproduction et des Comportements, UMR 6175 INRA-CNRS-Université François Rabelais de Tours-Haras Nationaux, 37380 Nouzilly, France
(2)
EA3781: Evolution Biologique - Laboratoire de PhyloGénomique, Université de Provence, Marseille, France
(3)
Biologie Structurale, IMPMC, UMR7590, CNRS, Université Paris 6 et 7, 75015 Paris, France
Dufourny L, Levasseur A, Migaud M, Callebaut I, Pontarotti P, Malpaux B, Monget P: GPR50 is the mammalian ortholog of Mel1c: evidence of rapid evolution in mammals. BMC Evol Biol. 2008, 8: 105-10.1186/1471-2148-8-105.PubMedPubMed CentralView ArticleGoogle Scholar
© Dufourny et al; licensee BioMed Central Ltd. 2012
This article is published under license to BioMed Central Ltd. This is an Open Access article distributed under the terms of the Creative Commons Attribution License (http://creativecommons.org/licenses/by/2.0), which permits unrestricted use, distribution, and reproduction in any medium, provided the original work is properly cited.