Erratum to: The phylogenetic distribution of ultraviolet sensitivity in birds
BMC Evolutionary Biology
2014
14:62
Received: 5 March 2014
Accepted: 5 March 2014
Published: 28 March 2014
After publication of this work, it has come to our attention that inaccuracies are present in the HTML version of Figure two (Figure
1
here) in the published manuscript. The correct version of this figure is included in this erratum. Note that the PDF version of the original publication contains the correct version of Figure two (Figure
1
here).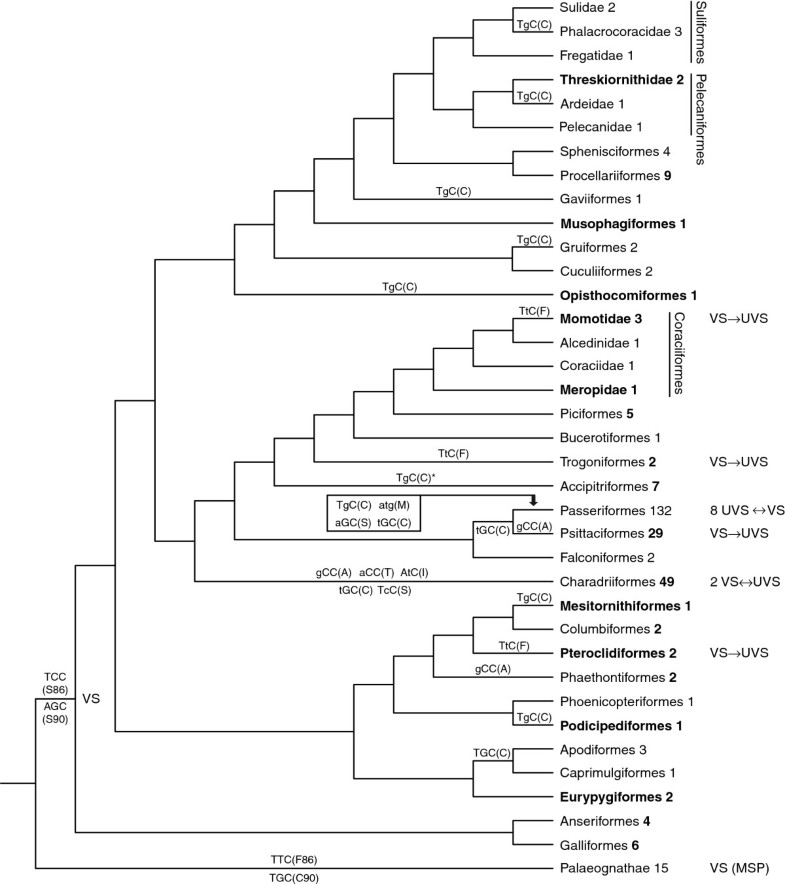 These errors were introduced during the final production process and the editors of BMC Evolutionary Biology apologise for any inconvenience caused.
Authors' Affiliations
(1)
Department of Animal Ecology, Uppsala University, Uppsala, Sweden
(2)
Department of Anatomy, Physiology and Biochemistry, Swedish University of Agricultural Sciences, Uppsala, Sweden
Copyright
© Ödeen and Håstad; licensee BioMed Central Ltd. 2014
This article is published under license to BioMed Central Ltd. This is an Open Access article distributed under the terms of the Creative Commons Attribution License (http://creativecommons.org/licenses/by/4.0), which permits unrestricted use, distribution, and reproduction in any medium, provided the original work is properly credited. The Creative Commons Public Domain Dedication waiver (http://creativecommons.org/publicdomain/zero/1.0/) applies to the data made available in this article, unless otherwise stated.